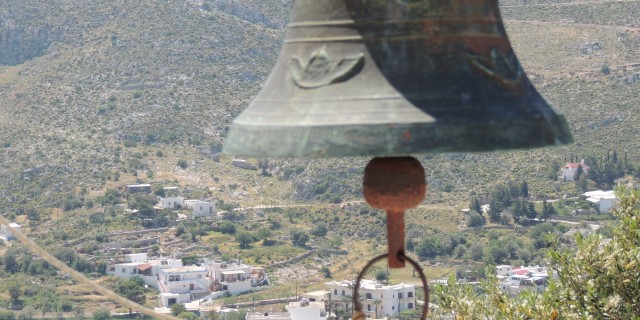 LEROS
The island is 74 square kilometres (29 sq mi) and has a coastline of 71 km (44 mi).
The municipality includes the populated offshore island of Farmakonisi (pop. 10), as well as several uninhabited islets, including Levitha and Kinaros, and had a 2011 census population of 7,917, although this figure swells to over 15,000 during the summer peak.
It is known for its imposing medieval castle of the Knights of Saint John possibly built on a Byzantine fortress. Nearby islands are Patmos, Lipsi, Kalymnos, and the small islands of Agia Kyriaki and Farmakos. In ancient times it was considered the island of Parthenos Iokallis and linked to the Hellenistic and Roman literature on Meleager and the Meleagrides.
The administrative center and largest town is Agia Marina, with a population of 2,672 inhabitants. Other sizable towns are Lakkíon (pop. 1,990), Xirókampos (908), Kamára (573), and Álinda (542)