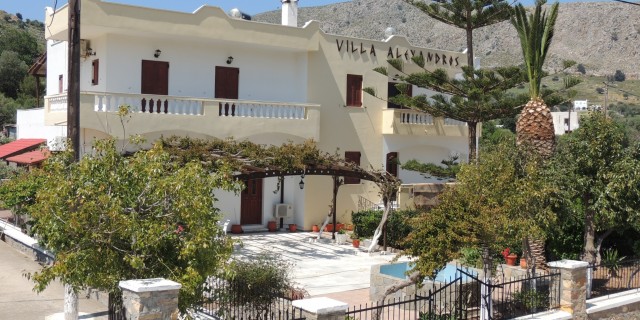 VILLA
Villa Alexandros has been built with the care and taste of the Cholidis family.
Surrounded by green gardens and the natural beauty of the area. The combination of comfortable rooms with the quietness and calmness of the environment, allows guests to enjoy their vacation. An affordable, family – friendly destination, with a number of facilities will leave you with the best of impressions.
Villa Alexandros is situated at the southern part of the island, at Xirocampos village, only 200 meters away from the sea.
Close to us you can find:
Four taverns
Two mini-markets
A bus-stop for the local bus
Mini- football (5×5)
Children's playground